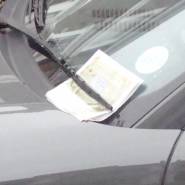 Private parking firms failed to fight more than 21,000 appeals from drivers who argued they'd been wrongly given a ticket - double the number the previous year.
The latest annual report from POPLA (Parking On Private Land Appeals), which is an independent appeals service for parking firms which are members of the British Parking Association (BPA), shows a huge increase in the number of appeals that firms are not bothering to fight.
Its figures show that more than a third of the 57,703 completed POPLA appeals in 2016-17 went unchallenged by private parking firms.